HOLISTIC LOGISTICS CONCEPTS
LogCoop supports shippers from industry and trade quickly and flexibly with a seamless infrastructure along the entire supply chain.
The cooperation bundles the complete range of services of medium-sized companies in the transport and logistics industry in the sense of one-stop shopping. Currently, more than 125 members from all over Europe belong to the network, which enables the neutral bundling of individual resources and promotes the use of synergies.
We have the right partner for every logistical challenge.
WE THANK ALL PARTICIPATING MEMBERS.
transport logistic is the leading international trade fair for logistics, mobility, IT and supply chain management. It has been held every two years in Munich since 1978.
The four-day trade fair is regarded in the logistics industry as the leading platform for international networking. In addition to innovative products, systems and technologies, it offers its visitors concentrated expert knowledge.
The fair is regarded as the meeting place for logistics experts from all over the world. Spread over 10 halls, transport logistic covers topics along the entire value chain with its exhibitors.
LogCoop has been represented at transport logistic since 2015. This year, the logistics cooperation is celebrating its 10th anniversary with a free-standing 140m² joint stand.
With our joint exhibition stand, we offered the members of our cooperation the perfect setting for networking, doing business and active sales.
LogCoop has had its headquarters in Düsseldorf since 2013. Unique in Germany is the LogCoop warehouse network, which was founded in January 2016. By bundling the warehouse capacities, a total of more than 3.5 million square meters of space is available at around 130 locations in 11 European countries, which can be easily distributed via the network.
Every industry has its own unique requirements. No matter what challenge you have in the area of warehouse and/or transport logistics - we will match you with the right expert among our members and support you along the entire supply chain. We offer you industry solutions from a strong community!
We are exhibitors at the virtual logistics fair. Take a look.
130 logistics locations throughout Europe
Including the warehouse network members, 180 forwarders and logistics service providers currently pool their capacities and exchange know-how in the fastest-growing cooperation of its kind in Europe. In cooperation with transport partners, the warehouse network can therefore also create logistics solutions that span the entire supply chain.
Over 180 logistics experts - one point of contact
Benefit from the unique advantages
We offer you needs-based support and experts for every area and thus customized solutions for every project. Our goal is to strengthen the medium-sized businesses in the forwarding and logistics industry. Our members are owner-managed companies, freight forwarders and logistics service providers.
The heterogeneity of our members is our strength. Thus, our members can offer a solution for almost all inquiries, Germany- and Europe-wide. We are your central contact.
Contact us, we will be happy to advise you free of charge and without obligation. Rely on a strong community!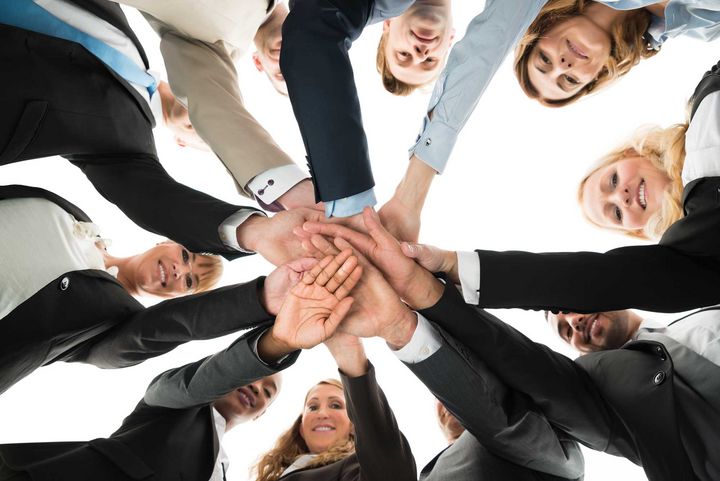 LogCoop - strong together
LogCoop GmbH
The logistics cooperation